Amenity that makes a difference.
DISCREET & HYGENIC: FabLittleBags offer guests a discreet and hygienic way to dispose of period products and other personal items (like condoms or other personal products) that don't belong flushed down toilets. This discreet disposal method ensures a comfortable and stress-free stay, no matter who you share your room with, helping guests feel fab.
CLAN & TIDY ROOMS: Housekeeping staff will appreciate FabLittleBags too as they make the cleaning process easier, ensuring odour free, pleasant & efficient room turnovers.
Sanitary waste is a major contributor to ocean pollution. Embrace FabLittleBag and help lead the hotel industry towards a sustainable solution.
Elevate your hotel service to 5-Star Hospitality
Guests today have elevated expectations when choosing hotels, relying heavily on reviews to shape their experience. They're on the lookout for those special details that make them feel truly valued, while also valuing hotel environmental credentials.
join 1,000's of hotels becoming Period positive
Small change, Big impact 
Guest satisfaction is often shaped by the smallest of details.When guests feel cared for and their needs and comfort prioritised, it reflects positively in their reviews and feedback. A small act of consideration, providing period products and FabLittleBags, can lead to glowing reviews and increase repeat visits & customers.

To qualify as a Period Positive Hotel, you need to supply FREE period products alongside FabLittleBags for easy, convenient & responsible period product disposal.

#periodpositivehotel
Shaunagh Brown
Ex-England and Harlequins Rugby Player
FabLittleBags live up to their name and are Fab!  I love that they seal closed, are sustainably sourced and actually make binning these things feel good! "
Holly Stead
Global Traveller
"I hate travelling when on my period with my partner, the last thing I want in my hotel room is someone seeing my used tampons when putting their floss in the bin, ew. With FabLittleBags, theres no smells, no embarrassment, super discreet. I'd love every hotel to have FabLittleBag!
Sarah & Phil Law
B&B Owner
I love having FabLittleBag in my B&B, they make cleaning the bins much a much nicer experience for a hotel owner, the bins don't smell and guests don't have to see other peoples used period products, we get so many compliments from female guests, and we have never had a pipe blockage since!
Sign Up to Order & Get Exclusive Savings
Create an account or sign-in to see our exclusive club prices.
Products for Hotels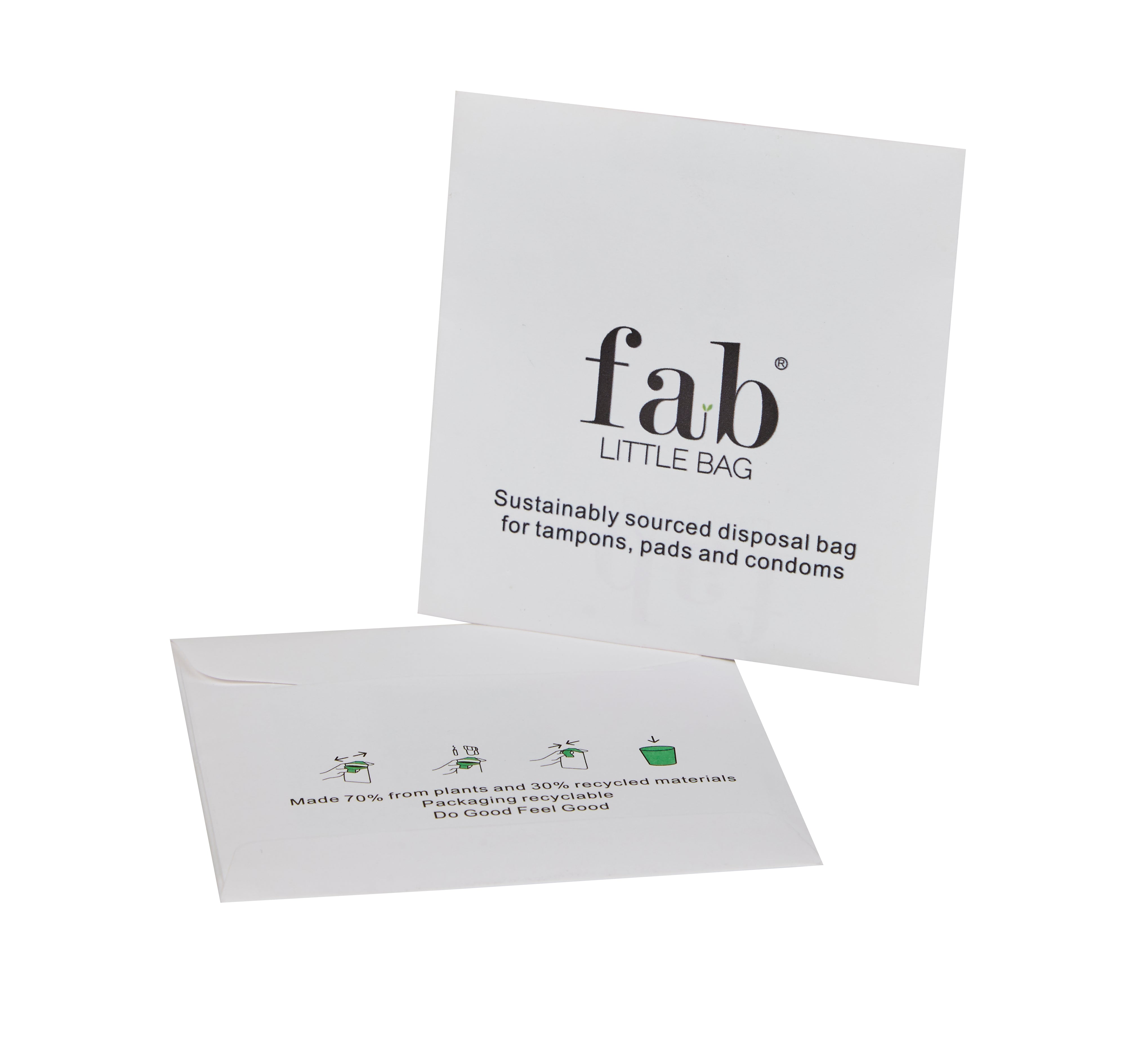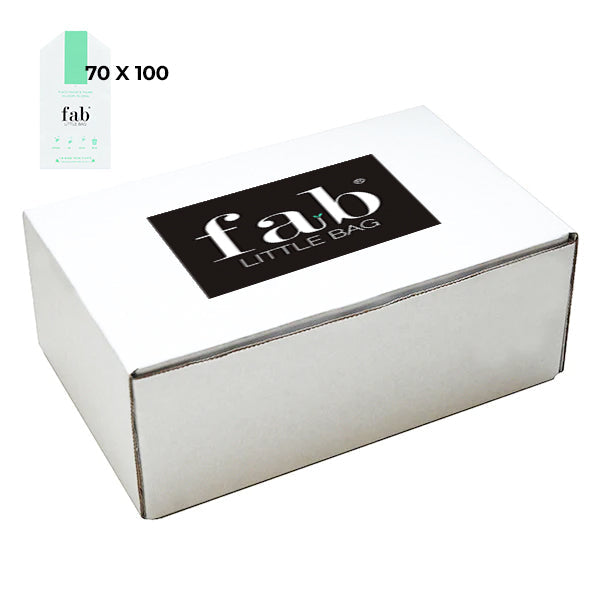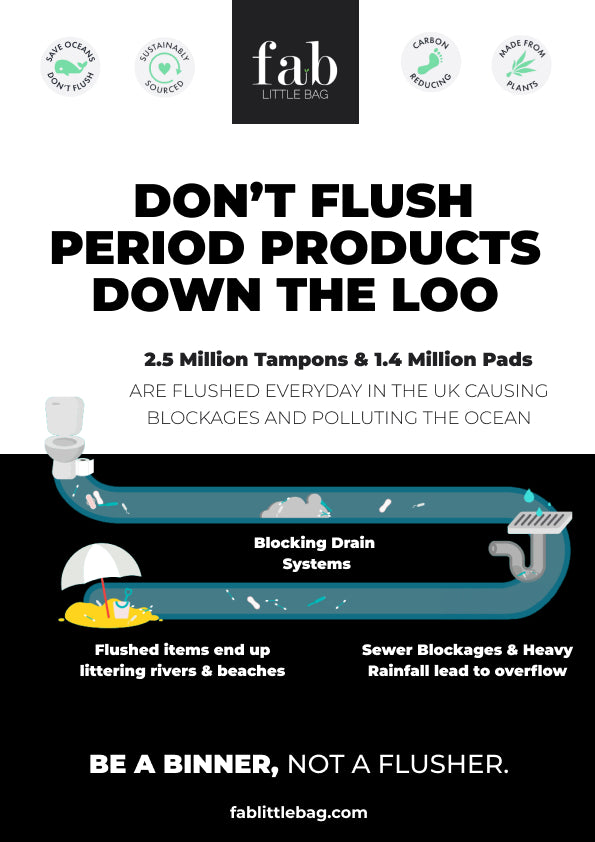 be a period positive hotel
Choose the best disposal method for your club. Go Period Positive with FabLittleBag and make a lasting impact on your customers, staff, cleaners and the environment.