Why choose fablittlebag for your workplace
EFFECIENT & HYGENIC: FabLittleBag, proudly a British innovation, is a clever and hygienic solution. These opaque, sealable bags make sanitary disposal simple and effective.


EDUCATIONAL EMPOWERMENT: 40-50% of women, habitually flush in the UK, empower your workforce by educating them about the environmental consequences of their flushing habits. Encourage better choices for a sustainable future, both in and out of the workplace.


KEEPING DRIANS CLEAR & OCEANS CLEAN:
Keep your plumbing clear and reduce the likelihood of blockages caused by flushed period products, encouraging staff and visitors to bin.

CLEANER CUBICLES:
Say, goodbye to messy bins and cubicles. FabLittleBag. Sanitary bins can fail to open and be contaminated with other peoples used products. makes disposal easy and stressfree.
Testimonials
Use this area to describe your testimonials.
Miriam Brown
TrustPilot Review
I love this bag and have it always handy in my purse. How many times I have been at someone's house or in public where there was no bin or I was just embarrassed to leave a used tampon in a bin without a lid. It makes the whole experience of having a period much nic
Lynda
Construction
I work long hours on the road, there's not often services available or bins can be disgusting. Mt employer offers FabLittleBag Personal bags in every company car for their female workers. I feel valued and looked after.
Sarah
Office worker
I work in a small office, we don't have a company that collects period product bin's - Our employer introduced the dispensers in our cubicles to save any embarrassment or gross moments seeing used items in the bins.
Jane
Gardener
Im out and about all day, often caught short without a loo, or visiting clients houses. Rather than leave products in client bins, i'll use FabLittleBags to take my used products to another bin or home.
JOIN 1,000'S OF employers BECOMING PERIOD POSITIVE
Employee satisfaction is paramount for retention & hiring of staff, when women in the workplace feel cared for and their needs prioritised, it reflects positively on your business. A small act of consideration, providing period products and FabLittleBags, can lead to being seen as a thoughtful employer.

To qualify as a Period Positive Employer, you need to supply FREE period products alongside FabLittleBags for easy, convenient & responsible period product disposal while at your workplace.

#periodpositiveemployer
Sign Up to Order & Get Exclusive Savings
Create an account or sign-in to receive FREE educational resources & exclusive discounts.
Products for Employers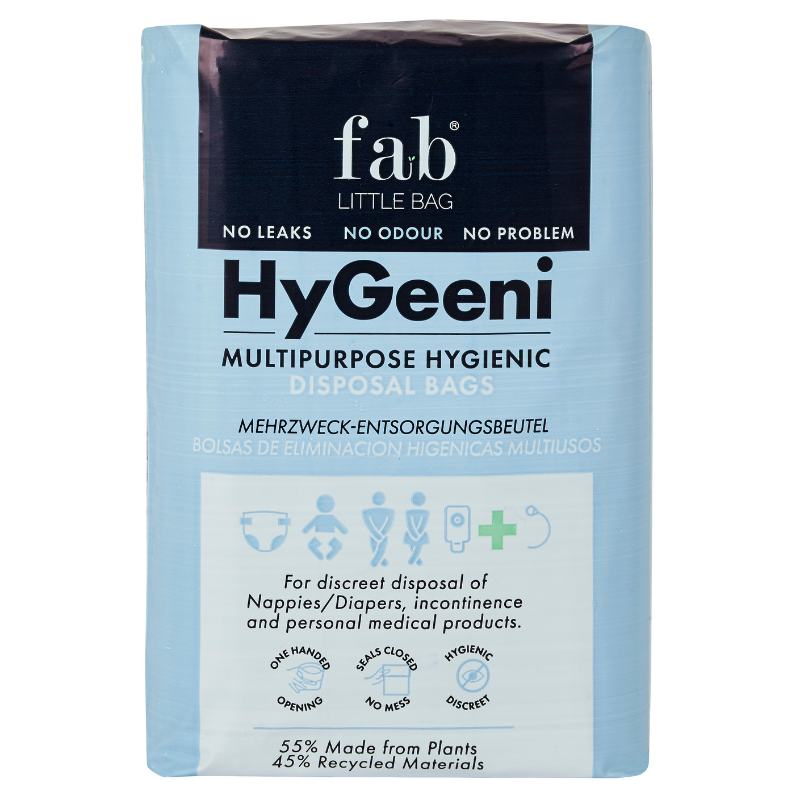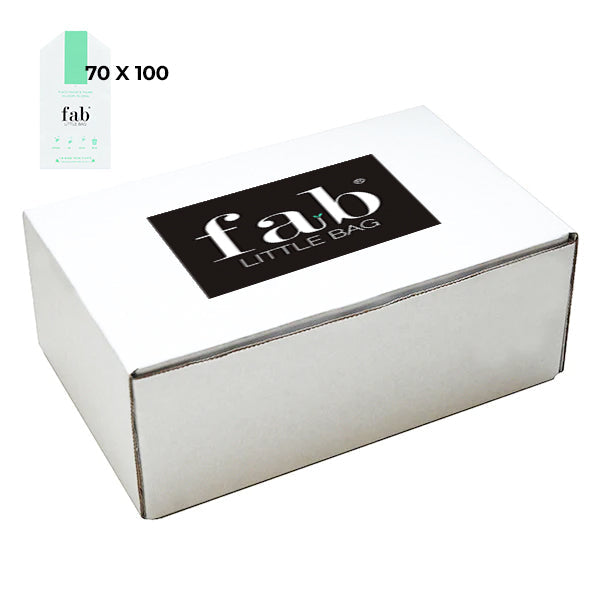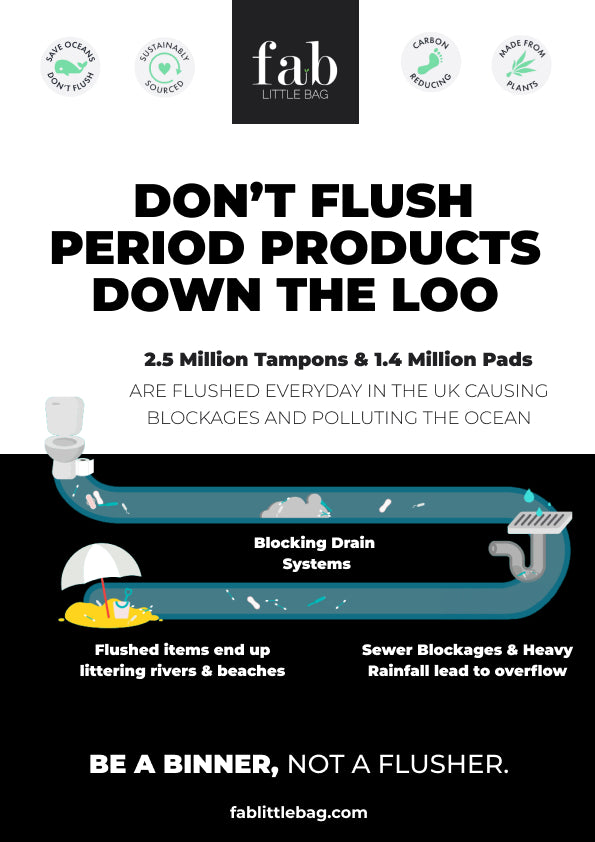 be a period positive EMPLOYER
Choose the best disposal method for your workplace. Go Period Positive with FabLittleBag and make a lasting impact on your staffs performance, wellbeing and the environment.